Pictures of us at school
Our Work

is for Angela.


is also for Anita.


is for Clive.


is for Emma.


is for Hazel.


is for Margaret.


is for Noriko.


is for Pirkko.


is for Shirley.


is for Veiko.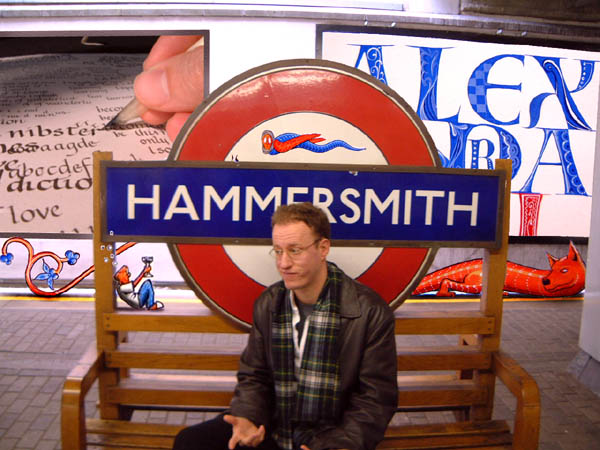 About Ethan
From: Boston, Massachusetts, USA.
E-mail: pantagrool@yahoo.com
Web site: www.geocities.com/pantagrool
I came to Roehampton in September, 2001 from Boston in the US. Though I've been familiar with calligraphy since the tender age of 12, I never took any classes until almost 20 years later.
My coming to Roehampton was partially on a whim. You see, I was one of the many IT specialists that was axed following the dot-com bubble burst and found myself with a lot of time on my hands. I had always wanted to pursue my latent creative side and I enjoy living abroad so, coupled with my renewed interest in calligraphy, it sounded like the perfect match. And, well, here I am. (Or, there I was.)
You'll probably see that I'm an avid doodler and aspiring cartoonist. Ever since my first project, I've been trying to incorporate some drawings therein. I see myself continuing this trend for quite a while.
Enjoy!
---
Click on the thumbnails below to view the picture. Use your browser's "Back" button to return to this page.
Term One
Term Two
Back to main page.